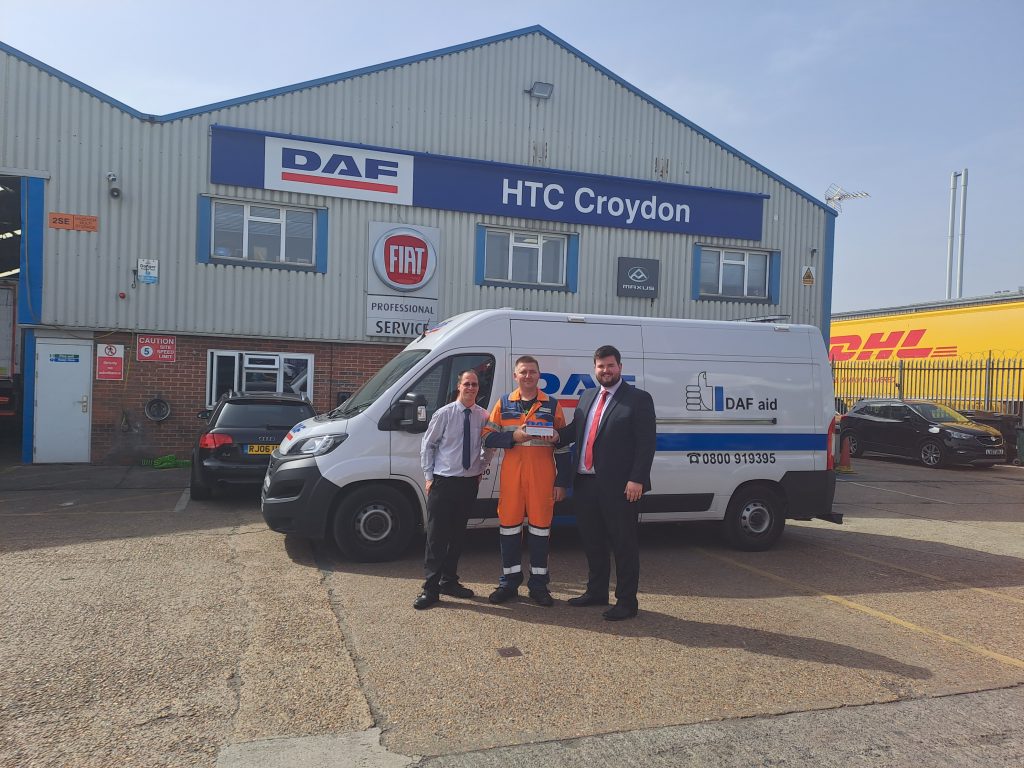 In a recent award presentation ceremony, HTC Croydon's Manager, Robert Willoughby, expressed immense pride in the accomplishments of Piotr Syrek, a dedicated technician at their establishment. The award, presented by DAF representative Matt Coates, recognised Piotr's exceptional commitment and hard work within the organisation.
During the ceremony, Matt Coates explained the significance of Piotr's achievement, highlighting his outstanding contributions. Piotr himself was taken by surprise by this accolade, displaying genuine humility as he questioned the reasons behind this recognition. Matt Coates then revealed the criteria behind the award, shedding light on a league table that ranks technicians based on their performance. Piotr emerged as the first-place winner much to his surprise.
Piotr's journey with HTC Croydon commenced in 2016 when he joined as a DAF Aid breakdown technician. Over the years, he exhibited exceptional dedication and skill, resulting in his transformation into a DAF Master Technician. Piotr's remarkable achievement lies in his consistent requalification efforts, a testament to his unwavering commitment to excellence.
Robert Willoughby, HTC Croydon's Manager, expressed profound pride in Piotr's accomplishments. He lauded Piotr's ability to achieve such remarkable feats without even being fully aware of his own potential. Robert believes that this achievement will serve as inspiration for Piotr to continue the excellent work.
HTC Croydon continues to value and celebrate the dedication and expertise of team members like Piotr, recognising that their contributions play a pivotal role in the organisation's success. Piotr's journey is a shining example of the commitment to excellence that defines HTC Croydon and its talented team.
If Piotr's journey has ignited your own aspirations and you're interested in joining the ranks of HTC DAF technicians, we encourage you to explore the vacancies listed on our website. Whether you're seeking to launch your career, undergo training, or transition into becoming an HTC DAF technician, we welcome your interest. Get in touch with us, and let's start a conversation about how we can support you on your path to excellence. Your journey could be the next inspiring story we celebrate.
Follow the link below for current vacancies.