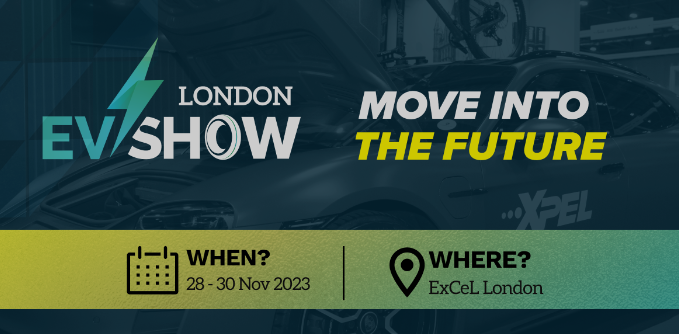 Gear up to join the HTC Group and DAF Trucks UK for an electrifying experience at the London EV Show 2023, the pinnacle of global gatherings for the electric vehicle industry. From November 28th to 30th, 2023, the ExCeL London will transform into a haven for enthusiasts, professionals, and innovators driving the electric revolution.
Event Details:
– Date: November 28 – 30, 2023
– Time: 9:00 a.m. – 5:00 p.m.
– Location: ExCeL London, UK
– Hall No: N6 – N11
About the London EV Show:
This prestigious event draws the who's who of the electric vehicle landscape, converging manufacturers, suppliers, engineers, and decision-makers. From electric cars to trucks, charging infrastructure to battery systems, the London EV Show is a comprehensive showcase of cutting-edge innovations.
Entering its third year, the London EV Show spans a dynamic 12,000 sqm exhibition floor with over 300 exhibitors, offering test drives and hands-on product demonstrations. The conference sessions, featuring influential speakers, provide invaluable insights into the latest advancements and trends shaping the industry.
HTC Group at DAF UK Stand:
Join us at the DAF UK stand, where the HTC Group will be front and centre, ready to engage with our customers. Our specialist, David Price, brings his passion for the electric industry and is eager to answer questions, share insights, and guide you through the transition to electric. In a world where sustainability takes the lead, staying informed is crucial to meet customer demands. Don't miss this opportunity to equip your business for the electric era. With competition intensifying, being well-informed is the key to staying ahead. The HTC Group invites you to be part of this electric revolution at the London EV Show. Don't just witness the future—be a part of it!