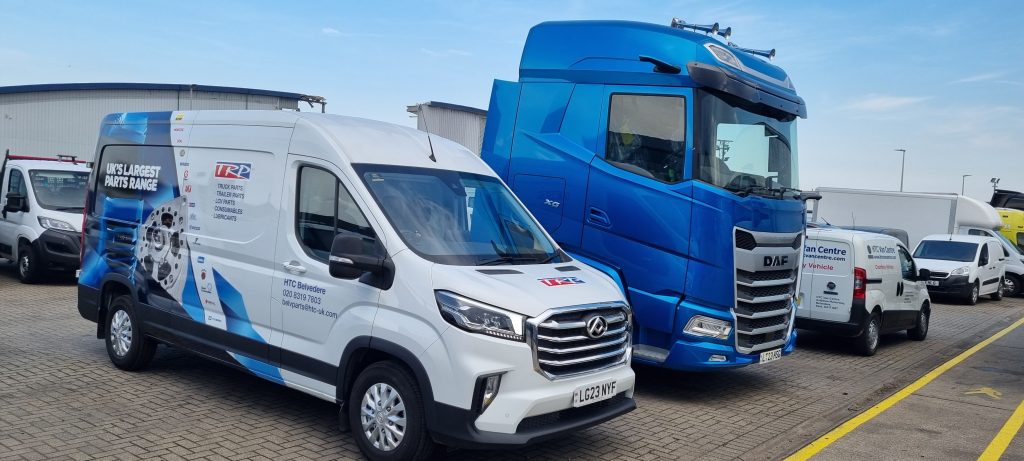 In the world of trucks and trailers, where reliability and performance are paramount, having access to top-quality parts and consumables is nothing short of a lifeline. That's where TRP (Truck, Trailer, and Workshop Consumables) steps in, solidifying its position as the unrivaled service provider in the field. With a range of over 95,000 parts and a commitment to excellence, TRP sets the gold standard for truck and trailer parts.
The Power of Variety
Variety is the spice of life, and TRP fully embraces this adage. It boasts the largest All Makes Truck, Trailer, and Workshop Consumables range in the UK, covering over 95,000 parts and counting. Whether you're in the market for steering and suspension components, lighting solutions, braking essentials, batteries, electrical parts, or more, TRP has your back. What's even better? All TRP parts are backed by a full DAF warranty, ensuring peace of mind with every purchase.
The Need for Speed
In the fast-paced world of transportation, time is money. That's why TRP goes the extra mile to get you the parts you need as swiftly as possible. With same-day and next-day delivery options often available, you can minimise downtime and keep your operations running smoothly. What's more, TRP understands that your needs don't adhere to a 9-to-5 schedule. That's why their parts can be ordered 24/7 through the user-friendly TRP webshop. Need assistance in identifying the right part? TRP's fully trained parts technicians are always at your service, ensuring you get it right the first time.
A Universe of Parts
TRP's commitment to excellence doesn't stop at trucks and trailers. It extends to lubricants as well. The HavolineTRP range offers high-quality heavy-duty engine oils, gear and axle oils, transmission fluids, coolants, and greases sourced from Texaco. Many of these lubricants are available in bulk, making it easier than ever to keep your fleet in peak condition.
Everything Under One Roof
A well-equipped workshop is the heart of any successful fleet operation. TRP understands this, which is why they offer consumables to meet all your workshop needs. From a comprehensive range of tools to hi-vis clothing, spill control solutions, electrical components, and cleaning products, TRP's consumables have you covered.
Accessorise Your Ride
Your truck is more than just a vehicle; it's your trusted partner on the road. Why not make it even better with TRP's range of accessories? From navigation systems to entertainment options, security features, safety essentials, comfort upgrades, and external accessories, TRP has it all. What's more, these accessories are designed to fit specific truck models, allowing you to personalise your ride with ease.
TRP: Where Quality Meets Convenience
TRP doesn't just offer an impressive catalogue; they deliver quality, availability, and convenience. With over 100,000 parts currently available online, you can find what you need quickly and easily. Their commitment to off-the-shelf availability ensures that you can get your hands on essential truck and trailer parts through a national Dealer Network, with the convenience of same-day or next-day delivery.
Total Care for Your Fleet
TRP understands that managing a fleet comes with its challenges. That's why they offer total care solutions for your fleet parts requirements. With the added convenience of one monthly invoice, you can streamline your fleet management. And that's not all – TRP goes the extra mile by providing access to truck and trailer servicing and repair through the extensive DAF Dealer Network. Your fleet deserves the best, and TRP is here to deliver.
In the competitive world of trucks and trailers, TRP stands tall as the go-to service provider. With an unparalleled range of parts, commitment to quality, and a dedication to meeting your needs swiftly and efficiently, TRP is your trusted partner on the road to success. Whether you're a seasoned fleet manager or a newcomer to the industry, TRP is here to support your journey with the best parts, lubricants, consumables, and accessories. When you choose TRP, you're choosing excellence.