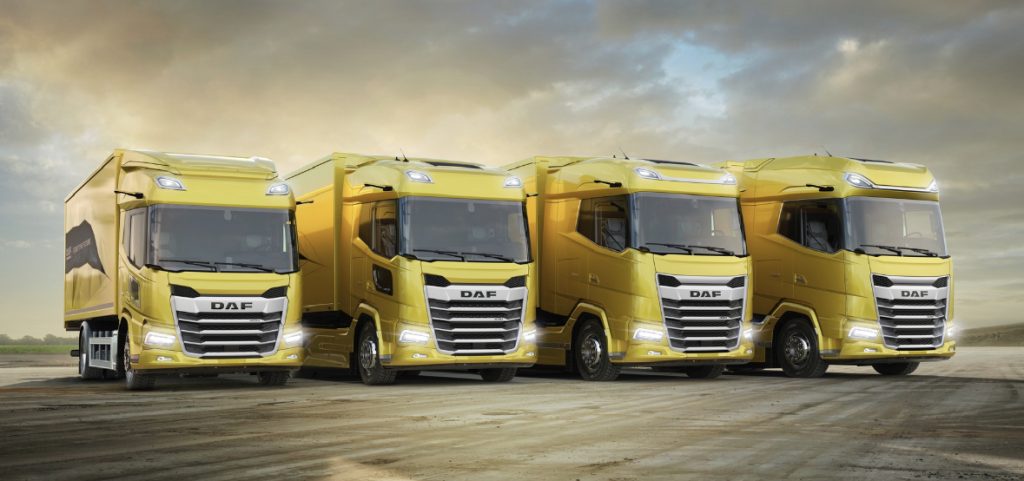 In the ever-evolving realm of transportation, choosing the right partner is a critical decision. Transport operators, known for their pragmatic approach, entrust their operations to suppliers after meticulous consideration. For DAF, being a consistent market leader isn't merely a label, but a testament to their unwavering commitment to excellence across products, personnel, and business ethos.
This legacy of excellence has its roots in DAF's journey to becoming a dominant force in the European heavy truck sector. Beginning with measured growth, DAF established itself as a significant player, underpinned by an unyielding dedication to customer service. Since its establishment in 1973, DAF's 'International Truck Service' set a gold standard for roadside assistance, cultivating a devoted customer base.
Upon their introduction to the UK market, DAF wasted no time in building a robust support network, cemented by the passion and devotion of dealers nationwide, providing a firm footing for their sustained growth. HTC's Hemel site's accolades, including the prestigious 'DAF Sword of Excellence' and the title of PACCAR Finance Dealer of the Year in 2022, stand as a testament to their exceptional commitment to aftersales care.
DAF's sterling reputation for innovation and top-tier British craftsmanship has been pivotal in upholding its standing over the years. This dedication to excellence culminated in consecutive victories of the esteemed International Truck of the Year award in 2022 and 2023.
In crafting trucks with drivers at the forefront, DAF sets a new standard for comfort and functionality. Their cabins, marked by their exceptional spaciousness, provide drivers with a generous workspace and a tranquil resting environment. Superior beds ensure a rejuvenating rest, while ample storage options maintain an organised space. The driver-centric design, from the streamlined control panel to the expansive windscreen, prioritises user-friendliness and enhanced comfort. Safety remains paramount, exemplified by DAF's groundbreaking night-time door locking feature, the DAF Night Lock, guaranteeing a secure night's sleep. Recognising the unique preferences of each driver, DAF allows extensive customisation, enabling drivers to create an environment that truly suits them.
With a steadfast commitment to quality, innovation, and a customer-centric approach, DAF stands as a beacon of leadership in the heavy truck industry. Their success is not simply achieved, but earned through trust, unwavering support, and a relentless pursuit of setting new industry standards.